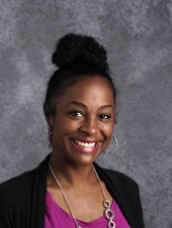 Students can work with me to gain career confidence, insight, encouragement and inspiration. Students can also work with me as a resource for the next steps toward college. I always work to help the student relax because making life decisions can create a fair amount of anxiety. I strive to provide encouragement and the resources for students to make the best future life choices.
-Career discovery and mapping
-College scholarship applications
Below is a list of resources you can use at home to work on your future plans. If you need additional resources, please email me.
Career Assessment
Are you interested in finding out more about yourself and what type of career you might be interested in? You can take this career quiz in 5 minutes and find out what jobs you might be good at. Go to:
Interest Assessment
.
Want more detailed career information about yourself, go to
O*NET Interest Profiler
.
What career do I want after graduation?
Do you ever wonder about what certain jobs do, but don't know where to find the answer? Go to this web-site,
Career videos | Videos
. You can search by industry category (example Agriculture-Farmer) and narrow it down to certain jobs. There are tons of videos about different careers in our state.
I still need money for college....help!
It's not too late to apply for FAFSA or scholarships. Visit these websites below:
Scholarships

FAFSA

FAFSA form

How to fill out FAFSA webinar
****Deadline for 2020-2021 school year is June 30, 2020****


Need to work on your resume'? Check this site
. Don't forget the
cover letter
!
Remember to keep your brag sheet updated!
Visit LinkedIn for jobs in the area.